Yamadaya Superior Studio Room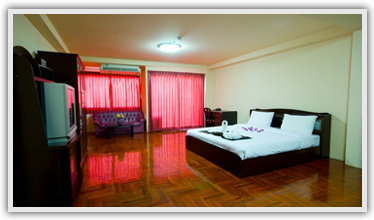 ROOM DESCRIPTION:
Superior studio with 55 sqm, private bathroom and kitchen is spacious, private and comfortable.
Yamadaya Superior Studio with private bathroom, kitchen, living area, and balcony, is spacious, private and great for the business traveler.
As with all Yamadaya suites, DVD Home Theater and Wireless Internet are included.
Superior Studio 18,000 B/ Per month(Breakfast Included)
Room Rate
The Regular Price
Company Contract
Long Stay more than 6months
20,000B
Breakfast Included
17,000B
Breakfast Included
Medium Stay monthly
21,000B
Breakfast Included
18,000B
Breakfast Included
Daily Stay
1,000B
Breakfast Included
900B
Breakfast Included